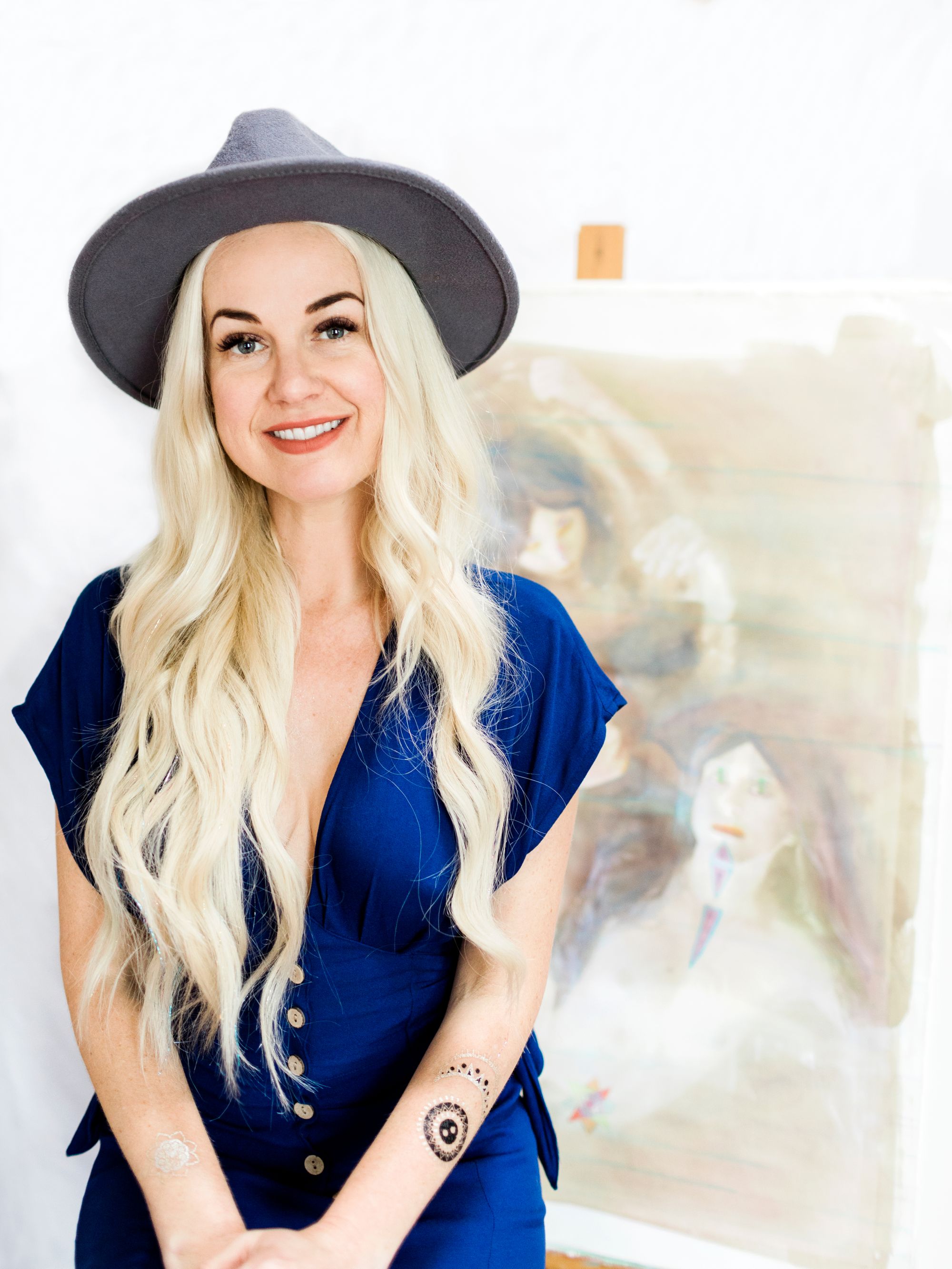 Teresa Flowers is an internationally recognized photographer/artist based in Portland, Oregon. Teresa loves being in the sun, traveling, making music, painting, surfing, and riding bikes.
Her artwork has been published in Nakid Magazine, Shots Fine Art Photography Magazine, Photo District News, and Black and White Magazine. She was presented with the prestigious Fine Art Photographer of the Year Award at The International Photo Awards, as well as the People's Choice Award in Photography. She received the Mayor's Award in Visual Art. Her work is exhibited and published internationally.
Teresa is a sought after freelance photographer who has shoot New York Fashion Week, LA Fashion Week, and has produced numerous Editorials, line sheets and look books for companies throughout the world. She was featured in Women's Business Magazine as one of thirty women to watch in business.
Teresa conducts workshops in photography, painting, and mixed media and teaches photography and fine art at a University level. She was hired by the Arts Council because of her unique approach to instructing other educators on how to teach outside of the box.
Teresa has curated countless exhibitions and was on the team that helped produce Photo Independent, Photo Contemporary and Photo Book Independent with Chris Davies of Fabrik Magazine. Teresa has helped with the vetting of the International Photo Awards and works with at-edge in finding the best photographers in the world for their commercial photo books.
She has received several grants from the National Endowment for the Arts and her successful Kickstarter campaign of 10,000 was successfully reached. Teresa donates her work to the Focus On AIDS photography auction to raise funds for AIDS research, care, and education.
Teresa hand makes the world's largest albumen prints in a dark room after she sets up strange psycho-spiritual scenarios in beautiful landscapes from all over the world. She delicately paints and draws in her signature style over the top of her one of kind prints.
Learn what an albumen print is here.
Publications:
Photographe, French Publication
Graphis Nudes 3
Ambiguous
SLUG Magazine
Spirituality & Health
Wasatch Woman
X Funs Magazine
Utah Business Magazine
Black and White Magazine
Salt Lake Magazine
Photo District News
Jane Magazine
Catalyst Magazine
Utah Home and Garden Magazine
APA Los Angeles Photo 12
Salt Lake City Weekly
NOW IN
Salt Lake Tribune
Salt Lake City Weekly Annual Manual
Deseret News
Utah Arts Council
City Weekly Mesa Tribune
Series of Dreams, Skeleton Press
Oregon Bride
Client List:
Gold Coast Skate
Jac Vanek
Ambiguous
Gypsy Guild
LATS
General Assembly
The Relationship
Alanna Clarke
Milk
Places Teresa has taught classes/lectured:
Utah Valley University
Paint Lab
Da Vinci Design
University of Utah
Women's Art Center
West High School
Rowland Hall High School
Visual Arts Institute
Artspace Institute of Art
Children's Media Workshop
Salt Lake Community College
Weber State University
Salt Lake Art Center
Utah Arts Education
Youth City
Glendale Junior High
Santa Monica College
Teresa Flowers Photography Studio | Portland, Oregon

Please email for location & hours or for an appointment.

Email: teresa@teresaflowers.com
Phone: (801) 403-4315